Cloud migration has become a regular habit in many industries. In the banking world, the first wave of cloud migration saw its wider acceptance in their internal business functions such as human resources, sales and marketing. This wave is now transitioning towards core applications and processes. Payments is one of those processes where banks are making their biggest bets for cloud migration.
The basic requirement for a bank to have a SaaS model is to have an architecture, in which all users and applications share a single and common infrastructure.  Frequent upgrades and updates induced by the SaaS providers also offers bank with a piece of mind to lower risks and implementation costs. This way, Banks can consume more services rather than worrying about managing and maintaining their own core applications. Additionally, it also allows them to free-up their IT staff to focus more on strategic business priorities.
Banks are now needed to focus on dynamic customer requirements to cater on real time payment/instant payments. However, to establish the infrastructure to have seamless operation and reduce significant effort and time, cloud based SaaS platform for payments is the way to go.
The outlook of digital payments
In the next four years, it is estimated that the global digital payments market will grow by USD 23.4 billion. Furthermore, our economy under the shadow of COVID-19, has already witnessed the booming growth in contactless payments. New disruptive technologies, fintech revolution, and evolving customer expectations are transforming the payments landscape to newer heights. Banking fraternities need to re-assess their payment ecosystems and adopt contextual solutions which offer frictionless experience across all channels and market segments. Banks who cannot support their customers with 24/7 payment service availability may soon extinct.
New fintech entrants are evolving with new age payment models and they are offering new age payment propositions by collaborating with existing banks. Innovative payment capabilities and methods can be introduced by financial institutions to build and grow their future digital ecosystem. Additionally, these initiatives often bring enormous business opportunities to the bank from eco-system partners.
Many small and mid-sized banks are still working on developing Open Banking APIs and have either just reached the compliance stage or are in the process of getting there. While the road to compliance is a milestone, banks that aim for more than compliance are set to benefit from the opportunities that Open Banking presents.
Temenos Payments in Cloud:
Temenos Payments supports banks across all sectors with a cloud-native and cloud-agnostic platform. This allows their customers to take advantage of agile scalability and security while reducing operational costs. The solution has in-built facilities to help them manage and monitor instant payment flows, ensuring high levels of automation on a platform built to support round-the-clock payment processing.
The Temenos Payments HUB (TPH) solutions can address the challenges by consolidating multiple payments processing systems into a single highly configurable payment solution. This way, banks can provide a single unified view by consolidating all the payment data, across all customer segments. Utilizing the latest technologies and APIs, TPH enhances the customer experience by providing a unified processing model across multiple channels and core banking environments.
Redefining payment efficiency with TPH
TPH is designed to help financial institutions of every size improve customer service, simplify payment operations, and reduce operating expenses by consolidating all domestic, international payment processing (ACH, Wire, SWIFT/ cross-border, Real-time) and payment data in a single centralized and parameterizable payment solution. API enabled TPH platform easily allows banks to seamlessly connect with new payment schemes.
Temenos payments can address any limitations whenever they occur, using the SaaS-based service, running on the same technology platform, supported by the same operational infrastructure and service provision. Temenos payments is capable of broad functional service coverage, given the limitations of the breadth of their offering and the restricted real-world experience. Thus, TPH has capability to provide a SaaS-based payments processing ecosystem. In my previous blog, I have put my views on the evolution of payments and how TPH can be an answer for meeting the ever-rising demands in digital payments.
Where TPH is recommended?
TPH is apt for banks having payments as one of the key business growth drivers and who are ready to host their solutions in the cloud. For example, since Temenos is cloud-native, the synergy between challenger banks and the payments software is close.
There is a very keen and growing interest in Software as a Service (SaaS) payments. Temenos is the best payment solution, which can deliver efficient SaaS being a complete cloud-native and cloud-agnostic solution. By choosing to strategic partner with a knowledge on SaaS solutions, banks can wisely invest in SaaS payments model.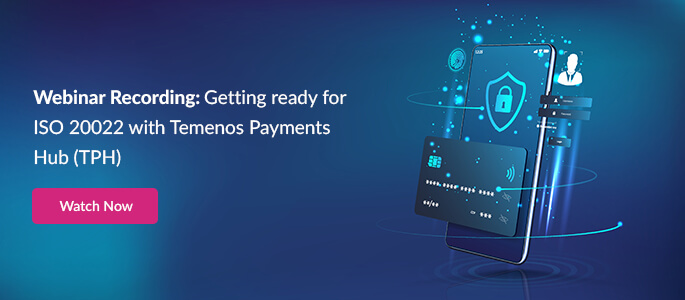 Final Thoughts
Digital payments will roost the charts in the years to come. Banks would seek for new-age payment solutions which are highly efficient, cost-effective and profitable in today's world of digital progression. Thus, SaaS based model will see