Assurance For Multi-Country AML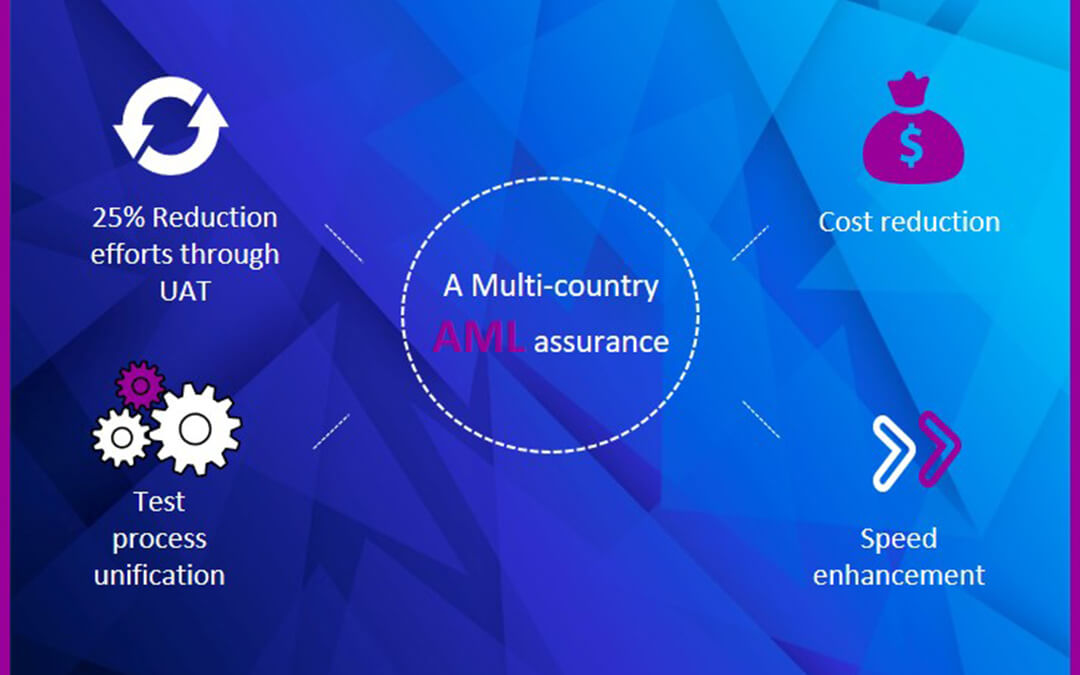 Banks and financial institutions are constantly seeking for new ways and strategies to combat the growing threats of money laundering. Several anti-money laundering policies and regulations, are put in place to proactively monitor and prevent any fraudulent activities.
In this case study, Maveric discusses the assurance program it undertook for rolling out a multi-country AML initiative for a global tier 1 bank. The bank was centralizing their global AML operations across their regional operating centers, which needed a testing assurance approach for validating their business requirements.
Additionally, the team also used test automation levers for speeding up the overall test assurance program. Learn the UAT automation tactics, used by Maveric's quality engineering team which reduced 25% of efforts and successfully validated the multi-country AML assurance program.