Today's uncertain economic climate has little tolerance or margin for underperformance. Banking faces severe tests. From knowing where to find and make profits to protecting and expanding strategic revenue streams, success in today's evolving markets mandates that FIs must define and deliver value propositions that can win in the digital age.
Given the spirited forays of BigTechs and Fintechs, Retail banking institutions should discard older playbooks. The incumbents will do well to operate more like the Tech companies – advance their data capabilities, employ next-gen tech stack and embrace agile operating models.
The retail banking digital transformation will neither be a simple nor a quick fix. For one, a profound examination of consumer expectations is a first step, followed by shifting incumbent banks' scale advantages in their branches to commit to innovations.
How should Retail Banks prepare for tomorrow's customers?
Retail banks must reconfigure their value propositions to simplify and enrich the customer experience and create value. To do that, they need to choose digital platforms basis their capital investment appetite and the competitive landscape in which they operate. Three digital platforms support the entire value chain.
Daily banking platforms offer frictionless access to diverse retailers and service providers.
Complex lending platforms that support end-to-end ecosystem partnerships for life events and non-daily events.
Wealth and asset management services platforms offer hyper-personalized advisory support that helps investors increase and protect wealth across lifetimes.
Partner or a Vendor?
Digital banking platforms (DBPs) implement next-generation tech stacks to enhance self-service customer journeys and give customers increased decision-making powers. However, for DBPs ranging from development platforms/ toolkits that would enable banks to develop their services to highly packaged off-the-shelf services, the landscape ranges from global and local players and industry-specific backgrounds such as payment processing and core banking.
But more than a vendor, a digital transformation partner like Maveric is crucial to keep pace with the rapid rate of change and to employ new products and services quickly and effectively.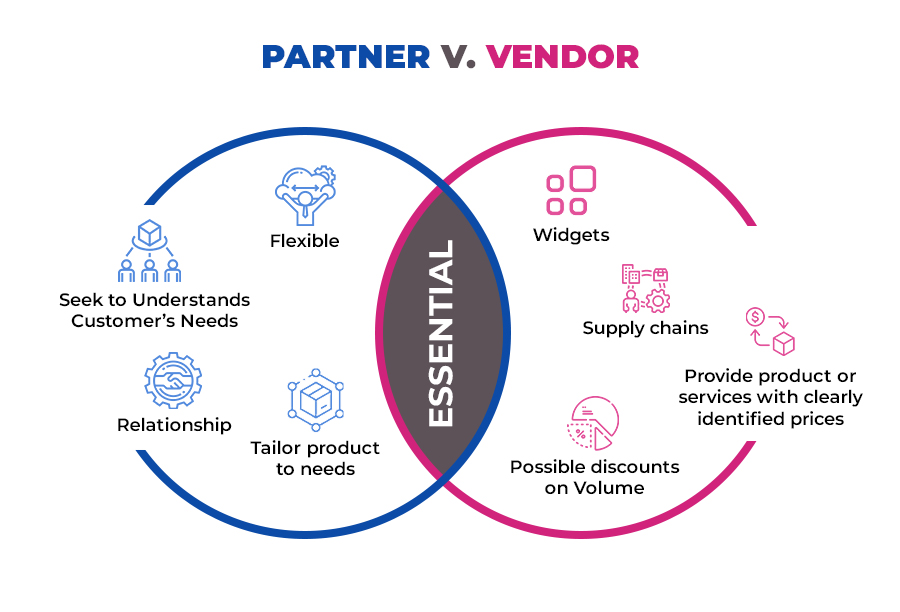 Digital banking platforms
Since the increase in mobile banking, DBPs have evolved to manage the whole customer lifecycle. Leading banks favor the interaction and customer engagement elements over transaction-centric services as part of their overall broader omnichannel strategy. Here are a few functionality-driven DBPs.
Online banking: Internet-based access portal for basic banking functionality (e.g., account information and payment transfers)
Mobile banking: Including SMS, WAP, smartphones, and tablets with the same functionality as online banking, as well as biometric and facial-recognition technology.
Origination/onboarding: Supporting direct digital applications and automated client onboarding
Customer engagement: Independently access, manage and customize end users' account information.
Employee engagement: Banking personnel communicates with the client on the digital banking platform via devices to improve the customer experience.
Digital marketing and customer communication: In-application marketing alerts, banner adverts, and targeted marketing message support.
Analytics: Track individual customer journeys across multiple devices and channels.
Multichannel management and integration: Omnichannel experience within the digital channels, contact center, ATM, kiosk, and the branch and integrate new digital channels as required
Choosing a Digital Platform
Flexible system for dynamic product and service innovations.
A system that creates and launches new banking services with superior speeds.
Offers omnichannel banking interfaced seamlessly with multiple platforms.
Holistic client-tailored data repositories and dashboards.
Compliant across industry regulations and minimized operational risks.
Employs control and corporate governance tools to identify and rectify transactional issues.
Conclusion
To compete with technology companies, banks must use comprehensive data infrastructure to support data collection, storage, advanced analytics, and a digital marketing engine to translate analytical insights. Moreover, retail banking business models require an IT infrastructure that handles demand variations and processing capacities to deliver new solutions through faster turnaround times.
About Maveric Systems
Starting in 2000, Maveric Systems is a niche, domain-led Banking Tech specialist partnering with global banks to solve business challenges through emerging technology. 3000+ tech experts use proven frameworks to empower our customers to navigate a rapidly changing environment, enabling sharper definitions of their goals and measures to achieve them.
Across retail, corporate & wealth management, Maveric accelerates digital transformation through native banking domain expertise, a customer-intimacy-led delivery model, and a vibrant leadership supported by a culture of ownership.
With centers of excellence for Data, Digital, Core Banking, and Quality Engineering, Maveric teams work in 15 countries with regional delivery capabilities in Bangalore, Chennai, Dubai, London, Poland, Riyadh, and Singapore.