Annual ranking highlights top 100 global providers of financial technology
Chennai, September 14, 2021 – Maveric Systems, a solution led banking technology transformation specialist announced they have appeared as a new entrant on the 2021 IDC FinTech Rankings. The 18th annual vendor ranking represents the leading hardware, software and service providers to the financial services industry from around the world. Vendors are ranked based on 2020 calendar year revenues attributed to financial institutions. To view the list in its entirety, please visit HERE.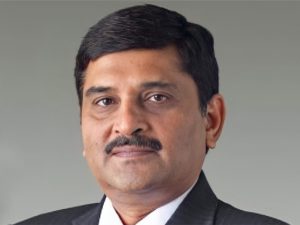 Speaking on this occasion, Ranga Reddy – CEO of Maveric Systems, said, "This is a testimony of our sharp focus in banking domain and the way we have been accelerating transformation journeys across retail banking, corporate banking and wealth management. It is a proud moment for us and we thank each and every customer, partner and associate who have made this possible".
Ranga Reddy, CEO of Maveric Systems
The Fortune 500-style ranking categorizes and evaluates the top global providers of financial technology based on calendar year revenues from financial institutions for hardware, software and/or services. These providers supply the technological backbone of the financial services industry, an industry in which IDC Financial Insights forecasts worldwide spending on IT across the globe to be $590 billion (USD) by 2025.
"Being named in the IDC FinTech Rankings is a significant accomplishment, demonstrating a provider's commitment to the success of its financial institution clients," states Marc DeCastro, Research Director at IDC Financial Insights. "The IDC Fintech Rankings, now in its 18th year, is the global standard list of fintech providers to the industry, and we congratulate the 2021 winners."
Financial services industry is going through a revolutionary change embraced with cutting edge technology. Customer experience transformation, revenue maximization, operational excellence, cost optimization are a few key priorities pursued by them through effective digital transformation. Maveric Systems and the vendors featured on the IDC FinTech Rankings, represent those providers committed to helping financial institutions successfully execute their digital transformation initiatives for the betterment of their customers around the world. IDC Financial Insights publishes a comprehensive report about the year's findings that is available to view or download HERE.
Ranga further added "In order to support banks in today's digital race, we are building new-age solutions in the streams of customer experience, regulatory compliance and digital operations. This is part of our 4.0 outlook and 2025 growth mission".
This achievement adds to the list of recent recognitions received by Maveric as follows
Best Banking Transformation Partner Europe 2021 at GLOBAL BANKING & FINANCE AWARDS®
Featured in Everest Group's Global Banking Applications and Digital Services PEAK Matrix Assessment 2021
Best Open Banking and API Solutions Provider award in 2021 at MEA Finance Awards
Company of the Year 2021 by The CEO Story
Maveric Systems is on its path towards an exciting growth journey. There are many initiatives lined up for this mission, which will enable them to triple their revenues by 2025. The company is making investments across its people strengths, customer delivery processes, newer markets in Europe, solutions and more. This would enable them to further strengthen their leadership position in banking technology transformation.
For more information about the rankings, visit HERE and follow on Twitter @IDC and look for #IDCFinTechRankings.
Originally published on Global banking & finance review
About Maveric Systems
Started in 2000, Maveric Systems helps global banking and fintech leaders drive business transformation through effective integration of domain, technology, strategy and execution. Our deep focus in banking combined with specialised competencies across Quality Engineering, Core Banking, Data and Digital, make us the preferred transformation partner for customers worldwide. www.maveric-systems.com