IQe Solution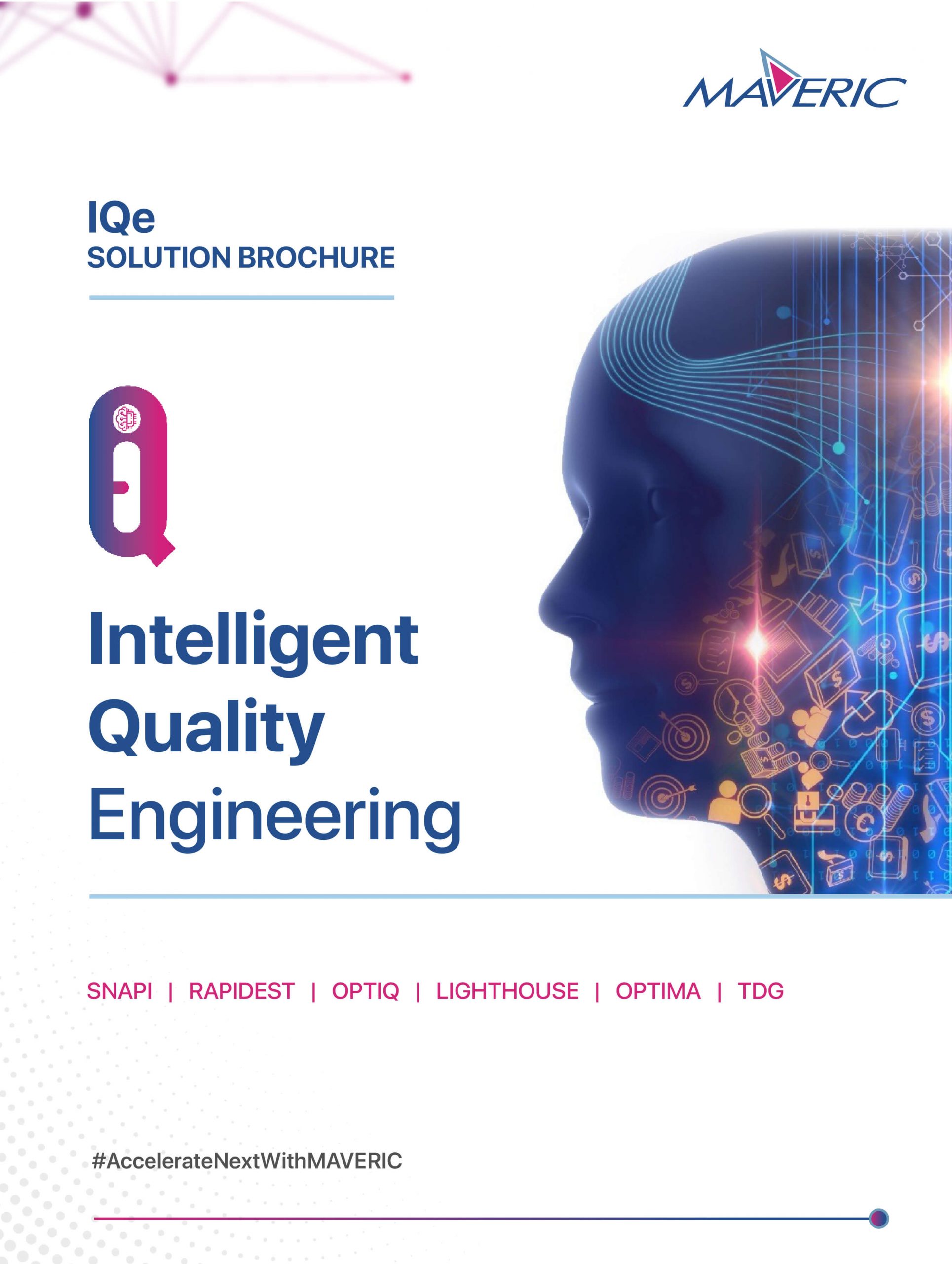 From an increase in UX testing to the surge in connected devices (30 Bn IoT devices by 2025), the demand for quality engineering will only turn more vital and vigorous.
Higher testing speeds, lower time to market, higher agility via DevOps, and increased cyber security testing are all game-changing trends. After all, today's 'on-demand economy' must keep pace with quality at scale.
The future of Quality engineering needs a new choice: an end-to-end domain-driven cognitive solution that accelerates continuous quality pipeline.
Ergo Maveric's IQe.
The IQe solution offers a 3X industry jumpstart to your automation engineering journey at 0.25X industry cost.
Download the brochure to learn how the platform technology-agnostic IQe Platform enables enterprise teams to improve testing efficiency and increase through put while keeping the investment required to a bare minimum. combines the power of low-code/no-code and predictive analytics and is backed by a dedicated web/mobile lab.