Banks are constantly facing pressure to cater to changing customer preferences and comply with emerging regulations. Transformation initiatives accelerated by digitization, legacy modernization and omnichannel customer experience have been driving banks to gear up to capitalize on the emerging growth opportunities through process improvements and upgrading their existing applications. The need for reaching the market faster with banking products and applications is more important than ever. Further application availability and quality are paramount in guaranteeing exceptional customer experience.
We help banks accelerate their transformation initiatives by integrating domain, technology, strategy and execution. Our services and contextual solutions straddle across data, digital, core banking and quality engineering. We are respected for our banking domain credentials and deep expertise across a wide range of products and platforms in retail banking, transaction banking, payments, wealth management, regulatory and compliance.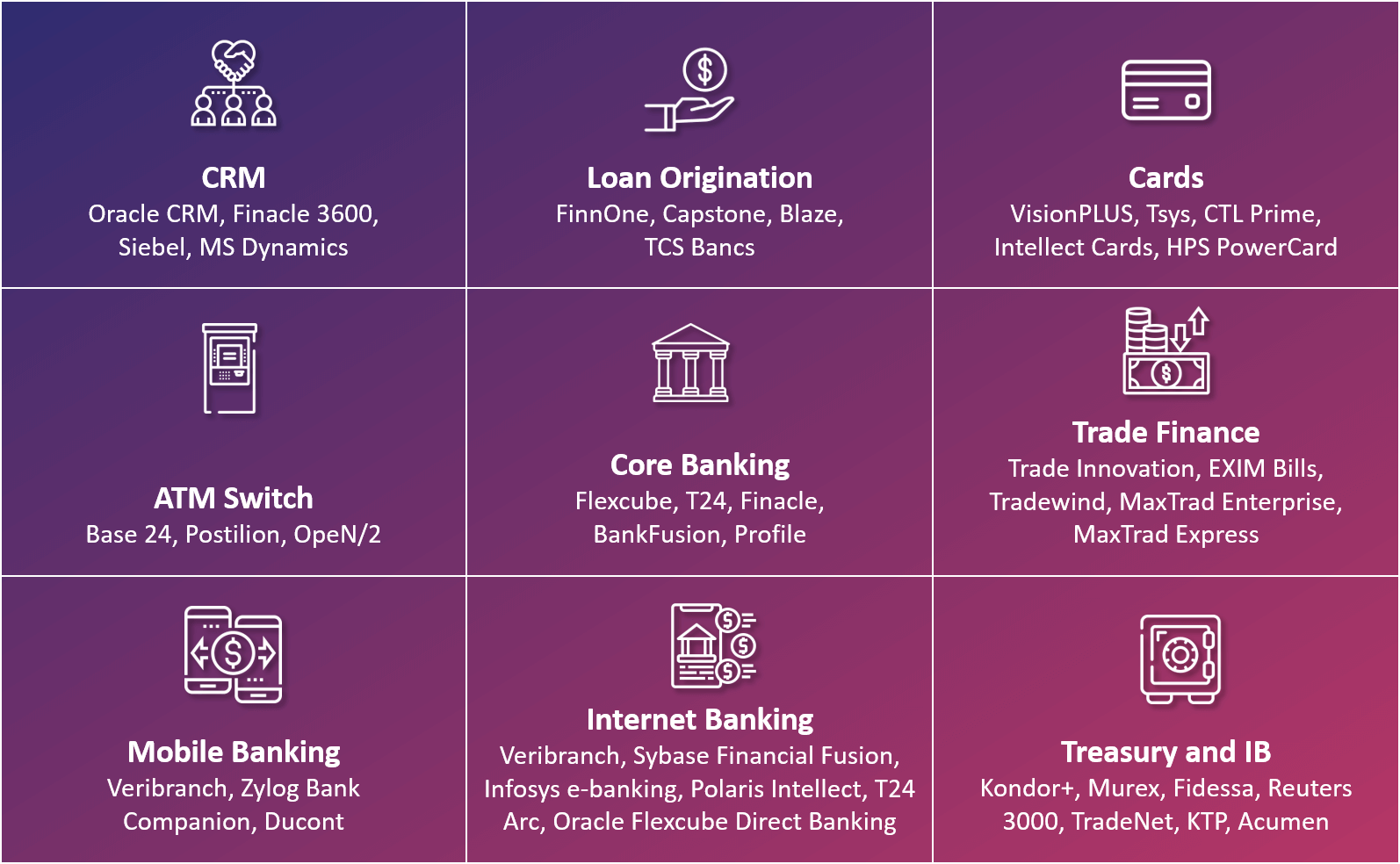 Progressive banks (leader and challenger alike) around the world, turn to Maveric when they want a no-fuss solution, that's designed to address challenges, and run like intended. No careless promises that aren't kept. No delayed delivery. No passing the buck to other ecosystem vendors. Transformation is a continuing journey, and we have the staying power to go the distance. With 2 decades of banking domain experience, over 60 core banking transformation engagements and 10,000+ person years of transformation, we have what it takes to bring your transformation ambitions to life – quicker and more smoothly than you imagined.
Reach us
Our team is happy to answer your questions. Fill out the form and we'll be in touch as soon as possible.