While we have gone through the necessities of Digital Banking, along with the foundations of making it successful, it is also necessary to avoid some obvious errors that most first-timers end up making.
Think like a Customer, not a Business!
But how?
Start with customer journeys. How do you plan to offer an easier and compelling experience to your customers as compared to your competitors?
Focus on your mobile device. The first touchpoint for customers nowadays is mobile devices, and they have become a critical tool to sell, service and retain customers. One should always keep in mind that the customer will be on a small screen, with touchscreen input, and a number of distractions.
Personalize the customer experience. This is where Data Analytics comes into the picture. Use all the available information about your customers and make offers that not only resonate with them but also demonstrate how well you understand them.
Identify key customer pain points. Identify where their activities stall, incur errors, drop off, or are abandoned. Then drive your focus towards making incremental changes on those pain points and measure the improvements over time. The true measure of a successful digital bank relies on how much time customers spend to satisfy their actual needs.
Separate Out the Distribution from the Manufacturing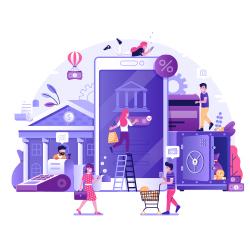 Unlike monolithic bank IT structures of the past, a digital bank cannot function efficiently with a single integrated system that requires a manufacturing change every time a new distribution feature has to be added.
In the digital banking space, the manufacturing has to be designed for the long haul, while the front-end has to be agile enough to adapt to the changing needs of the clients. Naturally, the front-end has to be flexible enough to have different features for different clients.
This presents a challenge, as the flow of data between Manufacturing and Distribution is critical to the entire process. In modern digital banks, the key is the separation of the systems through documented APIs and loosely coupled micro-services. In simple terms, it means that changes in one system do not affect the other.
For manufacturing, a key constraint is capacity. Adopting a cloud-native, cloud-agnostic back-office will help providers meet changing demands at a lower cost. Agility is the key to distribution. The digital front office should unify all customer journeys on architecture optimized for rapid iteration and improvement. And by creating a core-independent distribution, a user interface change would no longer require coding and integration changes in the core.
Do not become Responsible for Everything!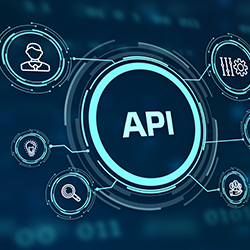 For a complex and scalable digital bank, there will be a number of features and services that may be required in order to provide the best experience to the users, and trying to build all of these features internally can overwhelm your ability to deliver. Services like identity verification, risk scoring, fraud detection, and payment services need to be integrated into the complete digital banking solution. But why not try to take advantage of the existing, already proven services that have been pre-integrated or are available off the shelf?
For example: Say your bank starts experiencing a rapid escalation of fraudulent transactions linked to a new product offer, and it needs a new fraud screening approach – ASAP. Instead of having to wait for months of design, development, test, and release cycles to integrate with your chosen FinTech solution, your bank can access this as a pre-integrated capability – ready to be called via API from the digital banking platform. This new process flow would only take days, not months.
The takeaway here is to use APIs and services that have already been created and proven. Then use your internal team to understand and adopt the external services the digital banking platform already offers.
Don't Choose the Wrong Implementation Partner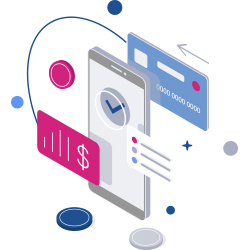 This is perhaps the biggest mistake that a bank can make while going digital, to go ahead with an implementation partner that does not align with the strategies of your bank.
A digital banking platform is just like an iceberg, shining visibly above the surface, but the bulk of it is hidden underwater. And if you just pay attention to the obviously visible part of the iceberg, your ship can run into the big piece underneath, inviting a disaster.
To avoid trouble, a lot more attention needs to be placed on the platform that customers never see, but that supports the weight of their user experience. This underlying infrastructure is where rapidly changing product catalogs, integration to new FinTech services, and the ability to start, save and resume an onboarding transaction are managed. These less visible elements make up the difficult parts of building a new banking platform, hidden from view but critical to the operation.
This is exactly why while implementing a digital bank, we should be mindful of the fact that if we only focus on the look and feel, and don't plan on building a scalable and flexible platform underneath, it will eventually turn out to be a Titanic mistake.
This is where Maveric Systems stands out from the rest. Since our inception, we have only focused on Banking, and in the last 21 years, we have built a competency that is as good as any other IT organization, especially when it comes to Digital Banking implementations and support.
As I have mentioned in the blog as well, we follow a customer-centric approach to our work, and we do not want to service our clients, but to become their partners in their success journey. We realize that transitions like the one into digital banking are particularly significant and irreversible ones, and we commit to promising the best solutions and the most competitive results.
This is also one of the reasons why we have partnered with Temenos, being the world's #1 banking software. Be it Core Banking, Digital Banking, Payments, or Wealth Suite, Temenos always stays ahead of its competitors in terms of its innovations and its solutions, and we work closely with them on the implementation of all of these solutions.
The largest banks in the world choose Temenos because of the depth of their advanced technology:
Design-led, customer experience-focused front-end 'distribution' capabilities adding enticing new features and differentiation
The flexibility of a cloud-native, cloud-agnostic digital banking architecture, with associated cost and scale benefits
An API-based microservices architecture, enabling easy integration with other services, and continuous enhancements
Packaged model banks on a commercial platform to reduce cost, risk, and time to market.
We wish you luck on your Digital Banking journey, as it is the only space where banks would survive and compete in the future.