One of the most widely used digital core banking solutions – Temenos Transact – uses cloud-native and agnostic technology. It provides an extensive and powerful banking functionality across retail, corporate, treasury, wealth, and payments – in 1000 banks in 150+ countries.
Top Banks rely on T24 to bring innovative products and services to their customers. This becomes essential as customers are more discerning and digitally aware than ever. Across sectors, Temenos Transact empowers banks across industries to use capabilities and create attractive offerings, boosting customer loyalty and easing customer acquisitions. A significant benefit of T24 is customers' assurance that regulatory compliance and critical market changes will automatically apply across their Temenos solutions.
Before we examine how best to optimize the T24's performance, it is worthwhile to study core banking system challenges.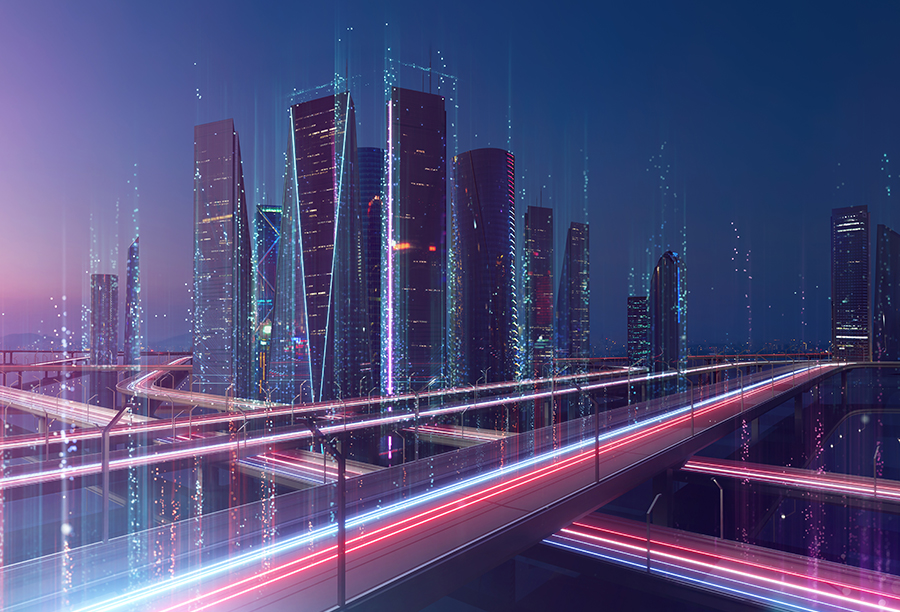 A Reliable IT architecture
Core banking systems work optimally when their underlying IT architecture is robust, reliable, and scalable. While legacy infrastructure has its unique challenges, it is a fact that banking operations are complex in themselves. Developing middle and front-end layers for such complex structures that are supposed to meet the ever-changing customer needs is an overwhelming proposition.
Regulatory Mandates and Corporate Compliance
Unlike other sectors, BFSI is a heavily regulated industry with risk and compliance as one of its central pillars. While exhaustive documents, knowledge, and teams manage the regulatory environment, it is a constantly changing ecosystem. Core banking systems must face many regulatory standards, cybersecurity protocols, and privacy laws.
Diversity in products and offerings
As Big Tech and FinTech increase their footprints in the banking sector, traditional banks focus on finding new profitability pockets and arresting existing margins. As the competition mounts, the expectations from core banking systems to enable new products and value propositions only increase. Incumbent banks stretch their core systems to deliver stiff banking operations and perform in tighter innovation cycles.
Optimizing the Temenos Transact (T24) Core Banking system
Temenos T24 is an end-to-end CRM and product lifecycle management platform that powers core banking operations. To leverage its full potential, a competent partner like Maveric is essential for extracting maximum value through full lifecycle implementations, L3 development, upgrades, integrations, testing, and support.
With Maveric, banking customers receive rapid and easy access to new modules such as Infinity, Transact, and TPH. The outcome is accelerated digital transformation journeys.
T24 Environment Configuration
Databases make the heart of a T24 environment. Therefore, initial DB tuning involves setup, configurations, and troubleshooting. For instance, computing the number of concurrent DB connections to your database, setting up the PGA spaces and open cursors, to cite a few. Additionally, DB-related tuning focuses on – Database block size, Redo logs, Cache, Retention, Buffer Flushing, and Indexes.
Table resizing and Reducing JOB.LIST.
As table spaces grow fast and delay the system's performance, we must identify the file sizes and apply them manually or as part of routine maintenance. Additionally, reducing JOB.LIST / LOB size becomes essential. JOB.LIST tables are temporary files that are used to populate record keys. Shrinking the DB size without deleting the existing records is needed to reduce the unclaimed LOB size.
Overall performance optimization.
A vital optimization action is to monitor the number of concurrent sessions and configure the expected throughput limits. Furthermore, the CPU-related limits must be adhered to to ensure optimal throughput is maintained.
Conclusion.
From T24 implementations, upgrades, customizations, integrated support, Data migration, and QE services, the outcomes are decided by a singular fact: does the partner bring an encyclopedic Temenos proficiency for the bank's digital transformation mandate?
About Maveric Systems
Starting in 2000, Maveric Systems is a niche, domain-led Banking Tech specialist partnering with global banks to solve business challenges through emerging technology. 3000+ tech experts use proven frameworks to empower our customers to navigate a rapidly changing environment, enabling sharper definitions of their goals and measures to achieve them.
Across retail, corporate & wealth management, Maveric accelerates digital transformation through native banking domain expertise, a customer-intimacy-led delivery model, and a vibrant leadership supported by a culture of ownership.
With centers of excellence for Data, Digital, Core Banking, and Quality Engineering, Maveric teams work in 15 countries with regional delivery capabilities in Bangalore, Chennai, Dubai, London, Poland, Riyadh, and Singapore.