Temenos goes through radical changes to keep abreast with the latest technology stack and the way banking processes are evolving in today's digital age.
Maveric can help you stay current by upgrading your Temenos core banking application to its latest version. Using our contextual approach, proven upgrade methodology and value added accelerators, we ensure that you take maximum advantage of new release features and its committed innovation. This way we deliver on time, within budget upgrades
Our Temenos Upgrade Services

Technical Upgrade
Core T24 Upgrade
Runtime Upgrade

TAFJ upgrade
TAFC Upgrade

Local code conversion
Application specific performance enhancements

Functional Upgrade
All services from Technical Upgrade
Back-to-core exercise
New module implementation

Specialized Services
Temenos Specific specialized services

TAFC to TAFJ Migration
AA Migration
Desktop to Browser

Non Temenos specialized services

Database migration
App-server migration
Middleware related changes
The Sequence of events in a typical T24 upgrade

New module implementation
Migration from Legacy T24 modules to New
T24 modules. (E.g. LD to AA)
Core T24 upgrade
Local code conversion
Customization Middleware changes
Performance Enhancement
TAFC TO TAFJ migration
Upgrading TAFC/TAFJ compatible with higher T24 release.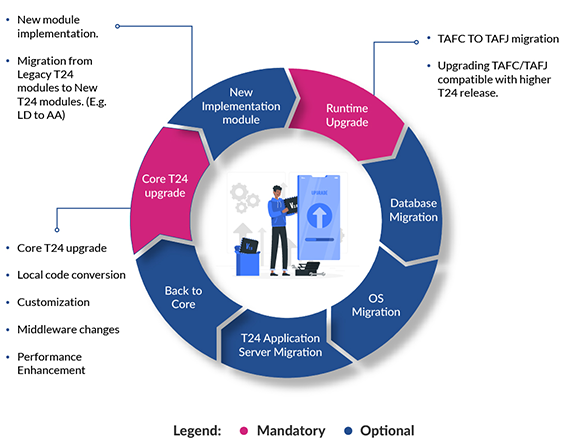 An eight stage robust upgrade strategy

Product Migration /Implementation
Customization and Integration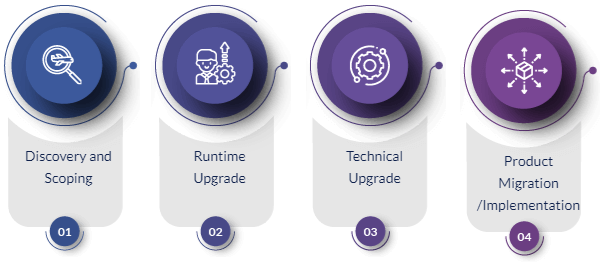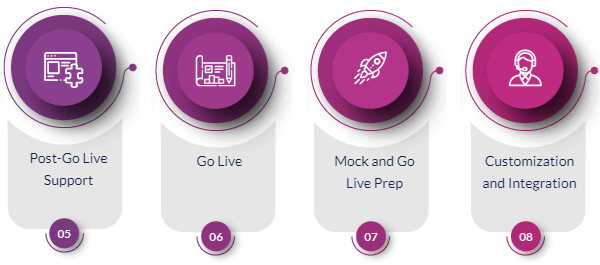 Our Value Added Accelerators
AssureHawk
Helps in comparing and analyzing the impact of changes to T24 components
Schema
Versions
Enquiries
Parameters
Targeted Testing
Identifies and prioritizes the impact of a Code Change on the T24 Components
Most Used VERSIONS
Enquiries
Batch
Services
Mainline Programs
Maveric Code Integrity Assistant (MCIA)
Analyses local code and automatically retrofits the code to make it compliant to newer standards of Temenos during:
Upgrades
TAFC to TAFJ Migration
Standardization
Connect with our Expert Team