As leading FIs reimagine how data quality engineering can be a game-changer, essential insights for innovations surface. Achieving business impact with data is far more than a buzzword. Never before has it been easier to make an impact with data. More and more data are available today, computing power is ever-increasing, and use cases for big data are on the rise. Data is synonymous with digital as it is reflected in how banks collect data, refine it, turn it into insights, and drive digital adoption. 
All of this translates into transformation success and a company's profitability when CDOs consider the multiple dimensions of Data Quality (DQ)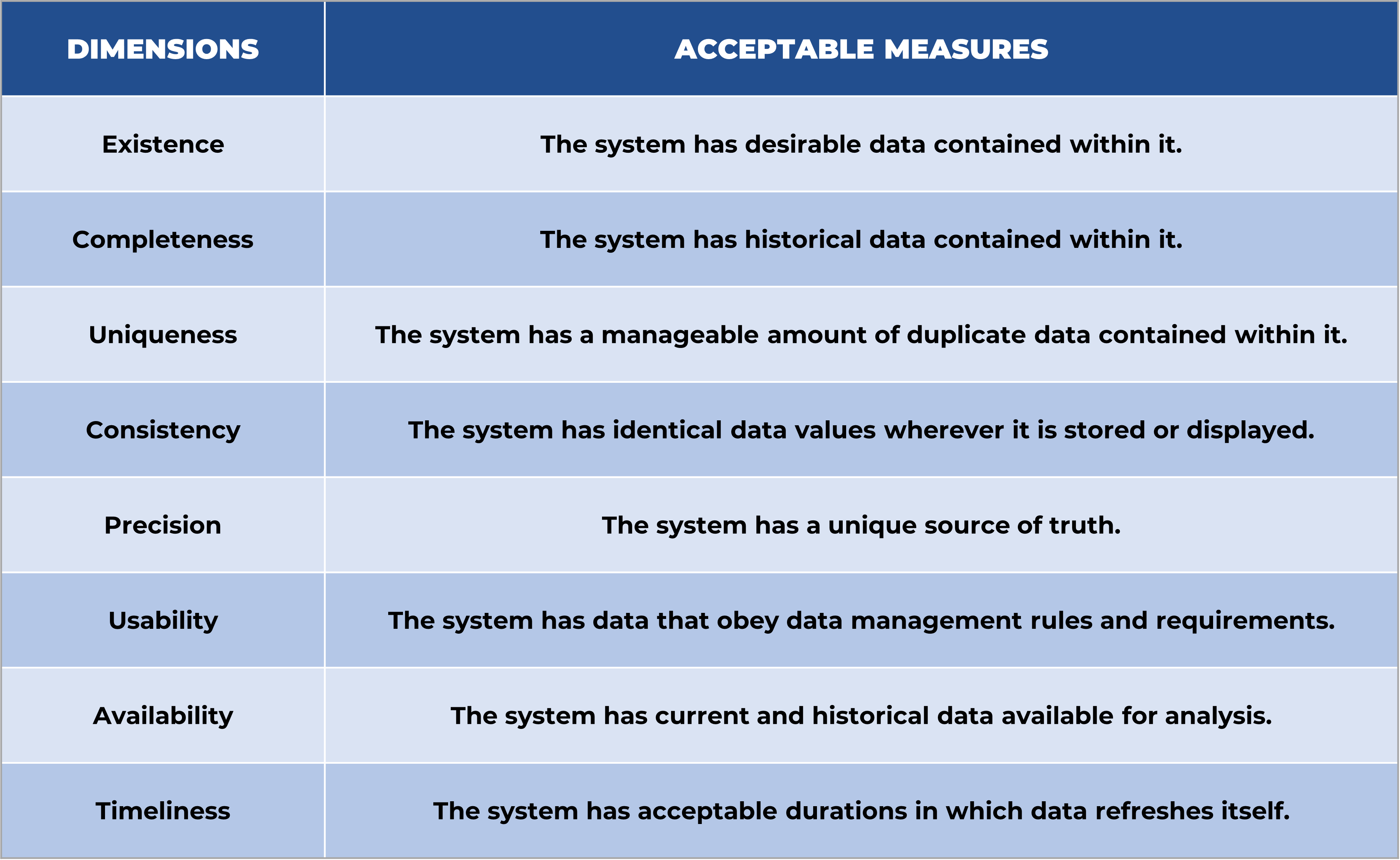 The multifold QE benefits can be realized by partnering with specialists like Maveric Systems. Leading FIs can accelerate their QE missions to the next level.  
Immediate benefits  
Shorter testing cycle times are delivered by intelligent automation. 

 

Continuous testing with shift-left and shift-right Delivery assurance. 

 

Capacity enhancements with improved availability. 

 
Longer-term value QE realization 
Increases automation across the entire value pipeline

 

Identify investment opportunities that leverage market advantages

 

Rapid feedback around product reliability and combating business risks

 

Beyond functional validation, it delivers multi-dimensional test approaches

 
Three Data Quality Engineering Trends 
Begin with an information strategy in mind.
Driving alignment of information assets for a robust QE strategy that delivers value only begins when FIs commit to a strategy roadmap, including elaborate information architecture and data governance processes. After all, managing risks and making correct regulatory decisions depend on the business intelligence that comes from investments in risk assessment systems. 
Enhanced Focus on Customer Data Profiling  
Profiling client customer data and adhering to metadata and business rules defined for cleansing and weeding out duplicates go a long way in establishing a meaningful DQ baseline for required fields and preparing for future DQ issues by validating relationships between various DQ tables.   
Growing Relevance of Deep Tech in DQ Engineering
Be it digital transformation, wealth management modernization, financial regulation compliance, or even talent skilling in DQ engineering, the use case of AI, NLP, and ML, among other deep tech applications, is increasing each day. As a new era of scalable, seamless, serverless architectures and infrastructure as a code proliferate in the QE space, successful DQ teams are getting better at understanding how particular platforms will flex to meet future spikes and spotting limitations that may obstruct agility. By using different SMEs that road-test automation frameworks, leading banks are learning how collaboration rhythms (of development, platform engineering, and testing) can run efficiently with fewer errors.  
Conclusion 
Data Quality Engineering in 2022 and the years ahead relies on a solid solution delivery framework (methodology, governance, technology, and domain expertise). From this bedrock of understanding, appropriate toolsets and DQ maturity stages (requirements, assessment, and management) emerge.  
About Maveric Systems 
Starting in 2000, Maveric Systems is a niche, domain-led Banking Tech specialist partnering with global banks to solve business challenges through emerging technology. 3000+ tech experts use proven frameworks to empower our customers to navigate a rapidly changing environment, enabling sharper definitions of their goals and measures to achieve them. 
Across retail, corporate & wealth management, Maveric accelerates digital transformation through native banking domain expertise, a customer-intimacy-led delivery model, and a vibrant leadership supported by a culture of ownership.  
With centers of excellence for Data, Digital, Core Banking, and Quality Engineering, Maveric teams work in 15 countries with regional delivery capabilities in Bangalore, Chennai, Dubai, London, Poland, Riyadh, and Singapore.