In today's rapidly evolving banking landscape, flexibility in engaging with customers has become paramount. Banks face the challenge of meeting their customers' ever-changing demands and expectations while staying ahead of the competition. This requires a shift in how banks engage with their customers, adopting flexible engagement models allowing personalized experiences and tailored solutions.
Conscious Contextualization 
A scan of the banking landscape reveals the technology strategy adopted by most of the FIs – they are adopting Engagement Banking, a customer-first approach to banking that focuses on building solid and meaningful customer relationships. It leverages technology and data to personalize banking experiences and offers relevant products and services to deliver tailored digital experiences with consistent customer journeys across all touchpoints. 
Engagement Banking aims to go beyond transactional relationships and actively engage customers through proactive communication, tailored financial advice, and convenient digital tools. This approach helps banks better understand customer needs and preferences, build trust, and deliver a superior customer experience.
This blog explores three critical approaches of Engagement Banking that most Banks adopt across geographies and customer segments. The underlying question, however, remains: how to create a more seamless and personalized customer experience?
1. Personalized Digital Experience across all touchpoints
This is a customer-centric approach where banks create meaningful and personalized customer experiences across various touchpoints. It involves leveraging technology and data analytics to understand customer needs, anticipate preferences, and provide tailored financial products and services. Engagement Banking aims to build strong relationships with customers by delivering seamless and engaging digital experiences, ultimately driving customer satisfaction and loyalty.
By adopting this approach, banks can create seamless and intuitive customer experiences, enhancing customer satisfaction and retention. For example, banks can use AI-powered solutions to analyze customer data and provide personalized financial product and service recommendations.
A central European bank implemented an end-to-end integration of data, analytics, content, and orchestration, resulting in shortened lead-processing times, personalized messaging, and the creation of more than 30 new triggers to identify customer needs.
Advantages:
Improved customer experience and satisfaction

Increased customer loyalty and retention

Enhanced cross-selling and upselling opportunities
2. Agility and Flexibility in Technology
This emphasizes the importance of agility and flexibility in technology for banks in the digital age. To meet the challenges of the digital age, banks need to be agile and adaptable in their technology infrastructure. Engagement Banking necessitates banks to leverage scalable and flexible technology solutions that quickly adapt to changing customer needs and market demands. This allows banks to stay ahead of the competition and deliver innovative products and services.
As a recent illustration, a bank that adopted flexible technology solutions experienced increased agility, allowing them to improve speed to market and execution.
Advantages:
Faster GTM for new products and services

Improved operational efficiency and cost-effectiveness

Respond quickly to market changes and customer demands
3. Data-Driven Insights and Personalized Service
Data is a valuable asset for banks, and leveraging it effectively can drive personalized service and deeper customer relationships. By incorporating AI and advanced analytics, banks can uncover insights from customer data and deliver bespoke solutions. Banks can provide tailored recommendations, anticipate customer needs, and deliver personalized experiences.
Recently, a bank implemented predictive modeling and a full 360-degree customer view, resulting in optimized cross- and up-sell leads and retention alerts, leading to revenue growth.
Advantages:
Deeper customer relationships and increased customer satisfaction

Improved cross-selling and upselling opportunities

Enhanced revenue growth and profitability
Comprehensive Competencies with Maveric Systems
Maveric offers comprehensive competencies across retail, corporate, and wealth management ecosystems, from adaptable product development teams that problem solve through multiple modes – dedicated teams, fixed bid, time & material models to variable teaming options, including Agile Software Development – small collaborative groups with sprint expertise across planning, standups, releases, and review cycles. 
The various engagement models help Banks focus on product delivery with a predictable capacity for unpredictable needs. From co-located, distributed, or blended, there are many hybrid combinations and teaming options that Maveric's clients benefit from. Maveric is well-versed in multi-vendor multi-geography complexities.   
Conclusion
By leveraging technology, Engagement Banking offers numerous benefits for banks and their clients. By adopting personalized digital experiences, leveraging agile and flexible technology solutions, and harnessing the power of data-driven insights, banks can meet their customer's evolving needs and expectations. This approach enables banks to deliver superior customer experiences, drive customer loyalty and retention, and stay ahead in the competitive banking landscape.
In an era where customer-centricity is crucial, Engagement Banking empowers banks to build stronger relationships with their clients and provide tailored solutions that meet their individual needs. By embracing this, banks can position themselves as leaders in the industry and drive sustainable growth in the digital age.
About Maveric Systems
Starting in 2000, Maveric Systems is a niche, domain-led Banking Tech specialist partnering with global banks to solve business challenges through emerging technology. 3000+ tech experts use proven frameworks to empower our customers to navigate a rapidly changing environment, enabling sharper definitions of their goals and measures to achieve them.
Across retail, corporate & wealth management, Maveric accelerates digital transformation through native banking domain expertise, a customer-intimacy-led delivery model, and a vibrant leadership supported by a culture of ownership. 
With centers of excellence for Data, Digital, Core Banking, and Quality Engineering, Maveric teams work in 15 countries with regional delivery capabilities in Bangalore, Chennai, Dubai, London, Amsterdam, Warsaw, Dallas, New Jersey, and Singapore.
About The Author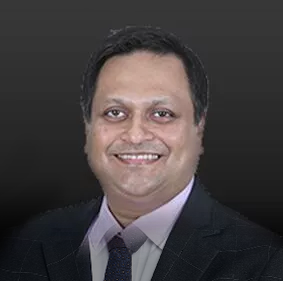 As the SVP & Business Head of Temenos Services at Maveric, Anand manages the overall relationship and services and directs joint-go-to-market solutions with Temenos. A veteran of 25 years in the banking technology services universe, Anand draws his deep expertise from the diverse banking-IT roles of service delivery, program management, product selection, infrastructure management, digital channel launch, maintenance, and support.