Maveric Message Translation solution – ISO 20022 compliance made simple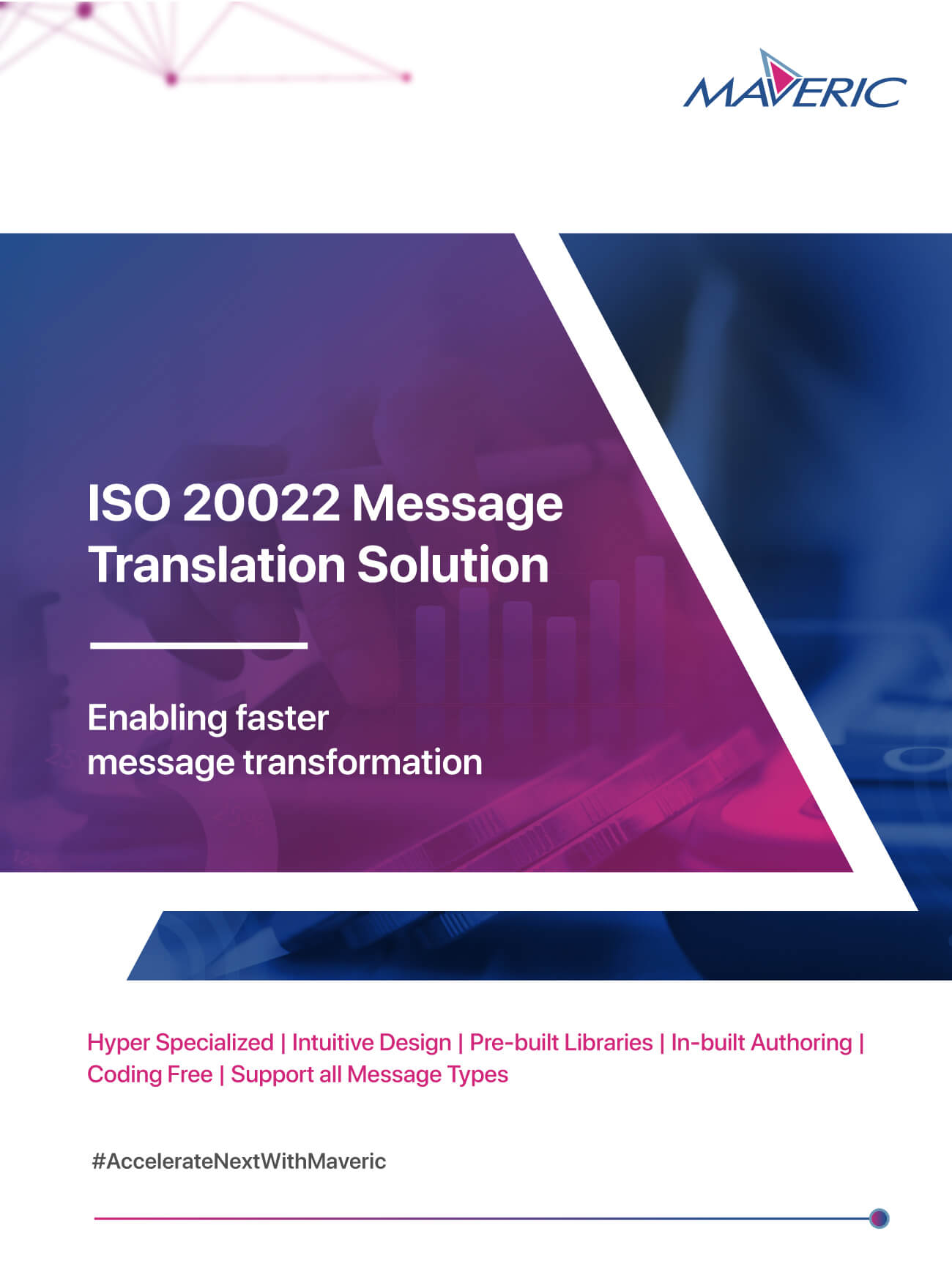 By 2023, ISO 20022 will account for 80% of volumes of high-value transactions and 87% of the value of high-value transactions.
As banks globally migrate from legacy SWIFT MT to highly structured and data-rich ISO 20022 standard – MX, they must tackle the migration complexity rooted in the legacy infrastructure by agreeing to the extensive and expensive technological transformation that delays their strategic initiatives.
Is there a way out? Yes!
Maveric Message Translation solution offers a quicker fix.
Download the brochure to learn how your organization can collapse time-to-market, embrace a pragmatic approach to sidestep organizational inertia, and focus on higher strategic aims.