Business Analysis Services
Financial entities have to regularly respond to technology adoption while meeting ever increasing compliance oversight and rapidly changing demographic demands. Effective business analysis and solution deployment is key to leverage technology for business goals. However, benchmark reports indicate that organisations with poor business analysis capability had three times as many project failures as successes. It is a well-established fact that inadequate business analysis is the root cause of most project failures. Organisations often acknowledge multiple issues but fail to address the root cause. These issues, left unchecked, can have far reaching impacts to the downstream business outcomes.
Our Services
Maveric's Business Analysis (BA) Services aim at strengthening an organisation's BA capability and straddles across multiple stages of SDLC from requirements and design to BAU support.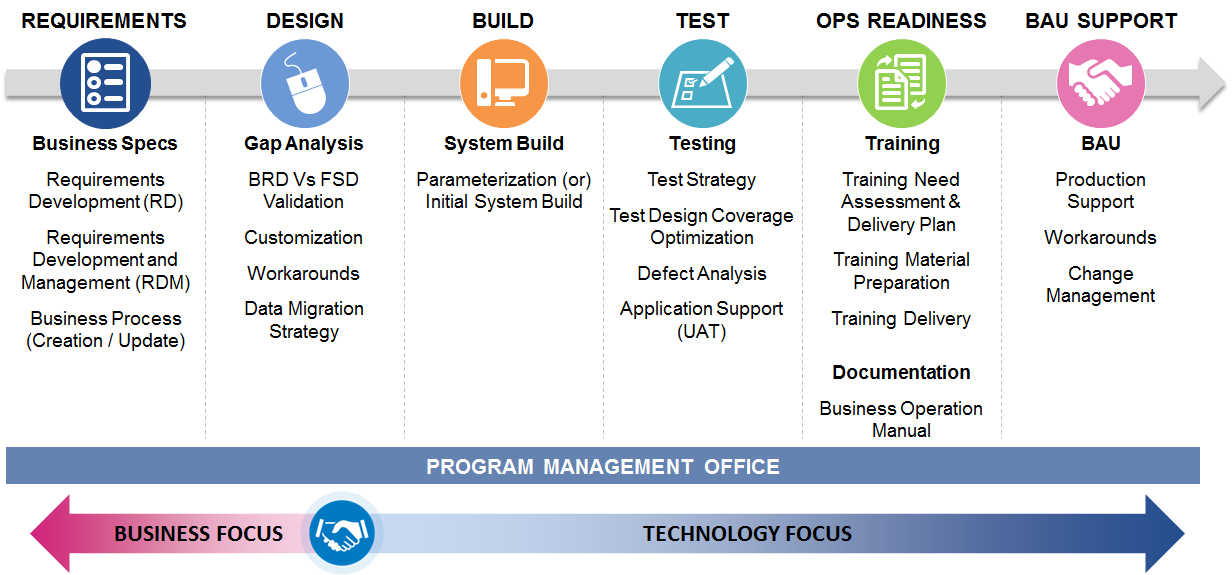 Our services are bidirectional in nature and help to focus on both business and technology aspects. We improve collaboration and communication between project teams and business with the availability of Business Analyst across the SDLC.