Walkthrough
BUSINESS MODEL AssureHawk™
is a model-based Testing Platform. There are three levels of models – Domain Model, Solution Model and Client Model. All these models are built on top of a robust core framework.
The Domain Model
is a logical structure that holds the following components: top-level domain business groups, attributes, business rules, classifications and business models for that domain.
The Solution Model
sits on top of the Domain Model and for each solution, a model is built on top of the Domain Model so that they share the same logical components of the Domain Model. Further, any solution-specific items of the components are also held in the respective Solution Model.
The Client Model
is the topmost layer and is derived from the Solution Model and the Client's implemented Solution. The first Client Model built for a specific client forms the base line for that client.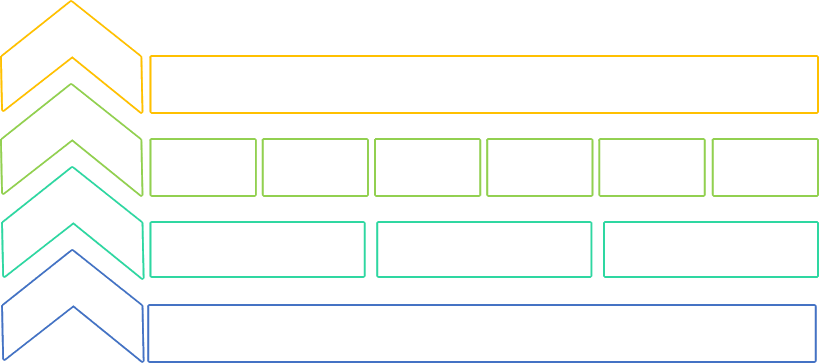 MODELS FOR TEMENOS T24
Banking model
Logical model holding the following components:
Top-level business groups.
Attributes for each group defined as generic banking term/names.
Business rules – Generic conditions based on the banking domain functions.
Classifications – Tagging of the attributes based on their business sspect, system aspect, and nature aspect.
Business Model – Functional models for activities/events that happen on the banking products.
Solution Model
Solution-specific model built on the logical Banking Model. For example, T24 Model, VisionPlus Model, Flexcube Model.
Client Model
The ultimate model built for the client derived from the Solution Model and the Client's actual T24 Instance.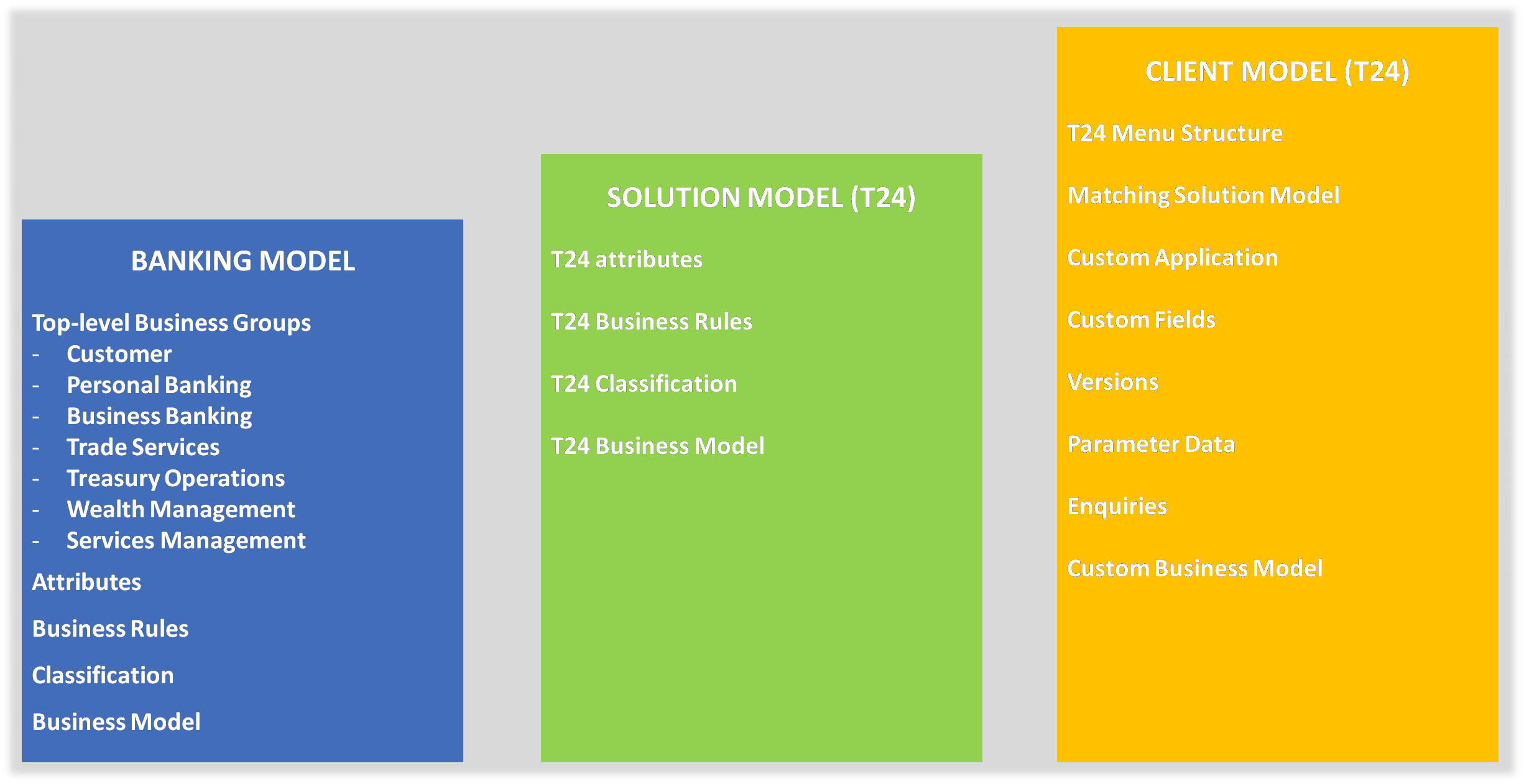 AssureHawk™ WORKFLOW
All AssureHawk™ for T24 implementations will have the AssureHawk™ T24 Model in-built.
Once the structure and data is captured from the Client's T24 instance, AssureHawk™ compares that with the AssureHawk™ T24 Model and presents a Gaps report depicting the Custom Tables and Custom Fields in the Client's T24 Instance. For these, manual input is required to identify significant fields and then create Attributes, Business Rules and Classifications for those. The report also displays the matching items of the Client's data with the AssureHawk™ T24 Model.
The Attributes, Business Rules and Classifications are automatically applied for these matching field by AssureHawk™. The model that is built in this process becomes the Client Model. For a single client, there could be multiple versions of the model based on the number of Captures made. But at a single point in time only one model is active and editable. Lower Client Models are available only for viewing and generation of specification documents.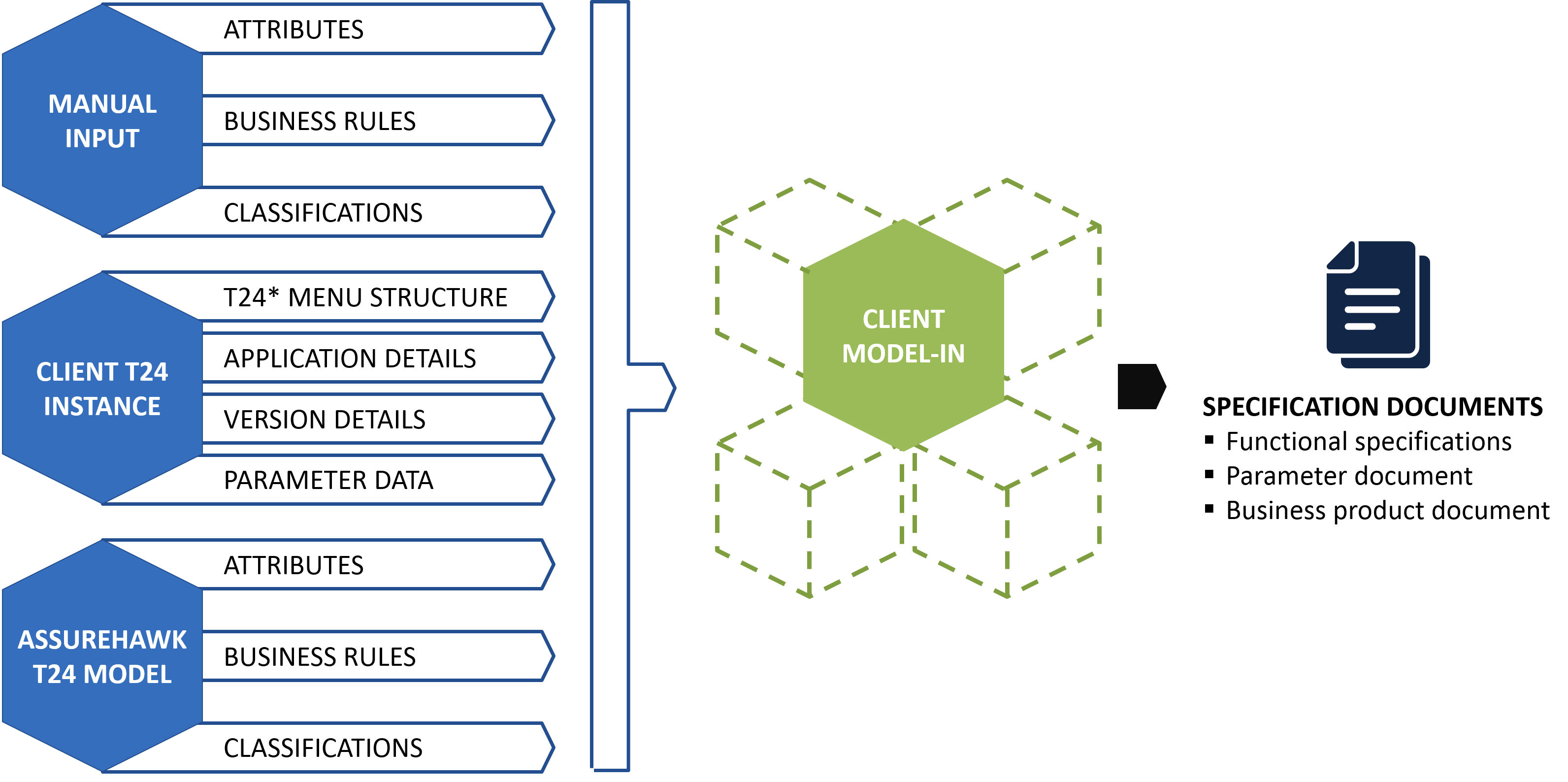 Process