About AssureHawk™ - An Automated Software Testing Platform
Presenting AssureHawk™ from Maveric
The first of its kind automated specifications generating platform
AssureHawk™ generates three documents from your T24 environment.
Our solution uses readily available skills, doing away with the need for specialised product expertise, business knowledge, and specification writing skills. AssureHawk™ generates complete business and technical documentation. Every single change in the product is captured effortlessly without duplication of effort.The wealth of data generated by AssureHawk™ aids change management and adds value to business decisions. AssureHawk™ mirrors the Temenos T24 application of the client, thereby providing a secure environment and a very simple user interface.
Challenges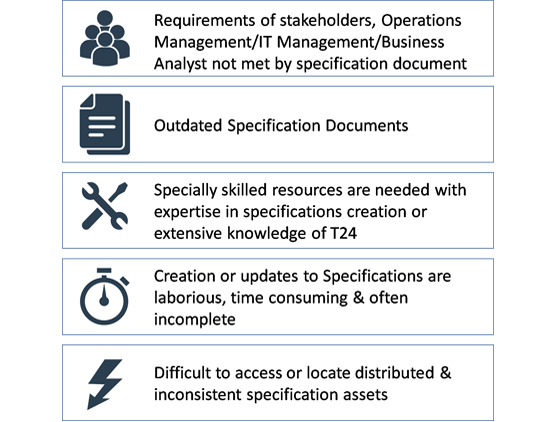 What It Does?
Functional specification document that lays out the specification for any entry screen.
Business product specification that traces the lifecycle of the product including the normal and exceptional cycles, the business rules, and the interfaces to other modules within the application.
Parameter definition that provides the various parameters (predefined or custom), their various record IDs, and the values carried in them.